"Treasured Sunrise Acres" is located in the Treasure Valley of Western Idaho.

The dairy was licensed in May 2010, to sell fresh raw goat and cow milk within the state of Idaho. This is a small family run dairy with no employees.

Around 150 dairy goats, including the replacement doelings, milking does, and herd sires, make up the current goat herd. Breeds raised include; Alpine, Guernsey, LaMancha, Nubian, Oberhasli, Saanen, and Toggenburgs. We strive toward raising quality registered stock!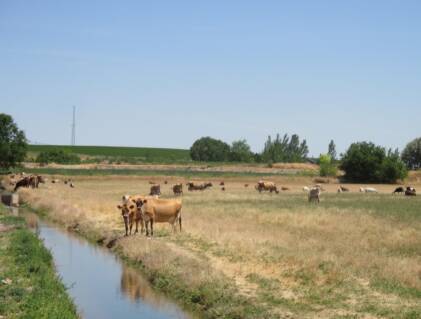 Welcome to

Treasured Sunrise Acres!

ISDA Certified Grade A Dairy

RAW Goat & Cow Milk - Pasteurized Goat Milk & Products

Our fresh milk is produced from healthy dairy goats of all breeds! The herds graze in the large irrigated pastures during the growing season. They are supplemented with excellent quality alfalfa hay from local farmers, and a non-GMO grain mix we personally make! The grain ration includes oats, barley, peas, flax, and our custom mineral/vit. mix.

The lactating animals are all fat and healthy, with sleek shinning hair coats, and given no hormones or antibiotics, for the highest quality milk!

We obtained our first milk goat in 1997, to provide fresh milk for our family. Within a few years the herd had grown into quite a few nice does, with several members of the family owning a couple goats of their own, as 4-H projects.

After a divorce, our family turned to the dairy goat hobby as a source of income. In Nov 2009, we moved from the Willamette Valley, Oregon, where it was impossible to have a raw milk dairy, to Fruitland, Idaho. We were blessed with a small dairy facilities to rent, and a great retired dairyman, to help us get started. To be honest, we had no idea how a commercial dairy worked or what we were getting ourselves into! The goat milk was to be the main focus, but with requests for fresh cows milk, we latter added our two Jersey family milk cows to the operation.

May 2010, we received our Grade A permit/Raw Milk license, and begin providing customers with the same fresh raw goat and cows milk that our family had been enjoying for years!

How it all Started - Changes Over the Years

The spring of 2012, we were blessed with our own 53 acre dairy! After a year of working on the old dairy barn, we were finally able to get it licensed in June 2013, and moved the cows to the new place

Aug 2014 the goat herd was finally moved to the new dairy!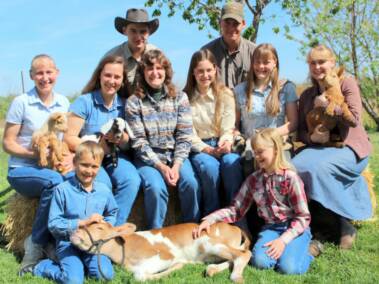 We are not certified organic. Although we do our utmost to feed and care for the animals in an all-natural way, we are unable to go completely organic. Due to the strict organic requirements, it is not economically possible, nor do we wish to withhold medication from an ill animal. Be assured, we never sell milk from a sick animal, or one that may have been given antibiotics, until completely well and all drug residues are past. We are also required to test all milk for antibiotics before selling or processing.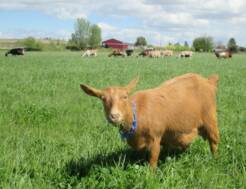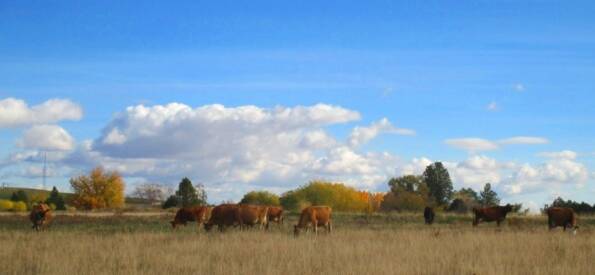 2017 Now selling non-GMO grain! Wishing to feed our animals all non-GMO feed without corn or soy, and not finding anything in the local markets, we branched into the feed business!

New! May 2018 we have sold the cow herd to Raw Life Farms of Melba. They will continue to produce fresh pasture based non-GMO raw cow milk for customers within the state!